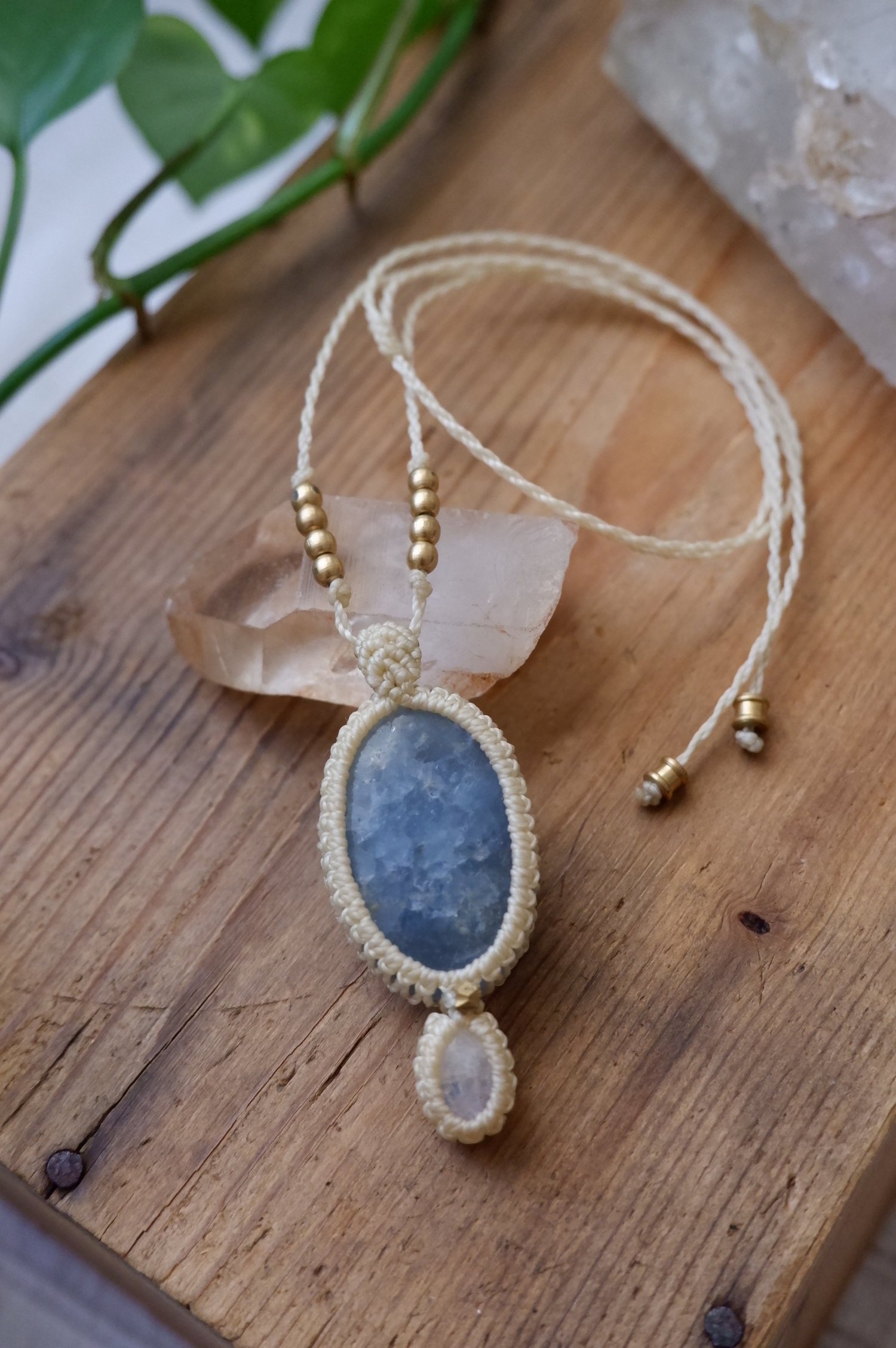 Celestial Clouds
Celestite and Rainbow Moonstone.
A simple piece with two majestic stones; bringing the wearing calm, clarity and inner balance.
The only Celestite piece I've got at the moment, not to be re-created.
Celestite is an etherial stones, connecting to celestial realms, as the name suggests.
It has a gentle but uplifting vibration that aids in not only bringing calm and clarity but supporting ones intuitive abilities.
In connection with Rainbow Moonstone, which is an emotionally balancing stone- the two pair together to bring peace and harmony.
On waxed polyester cord- adjustable size.