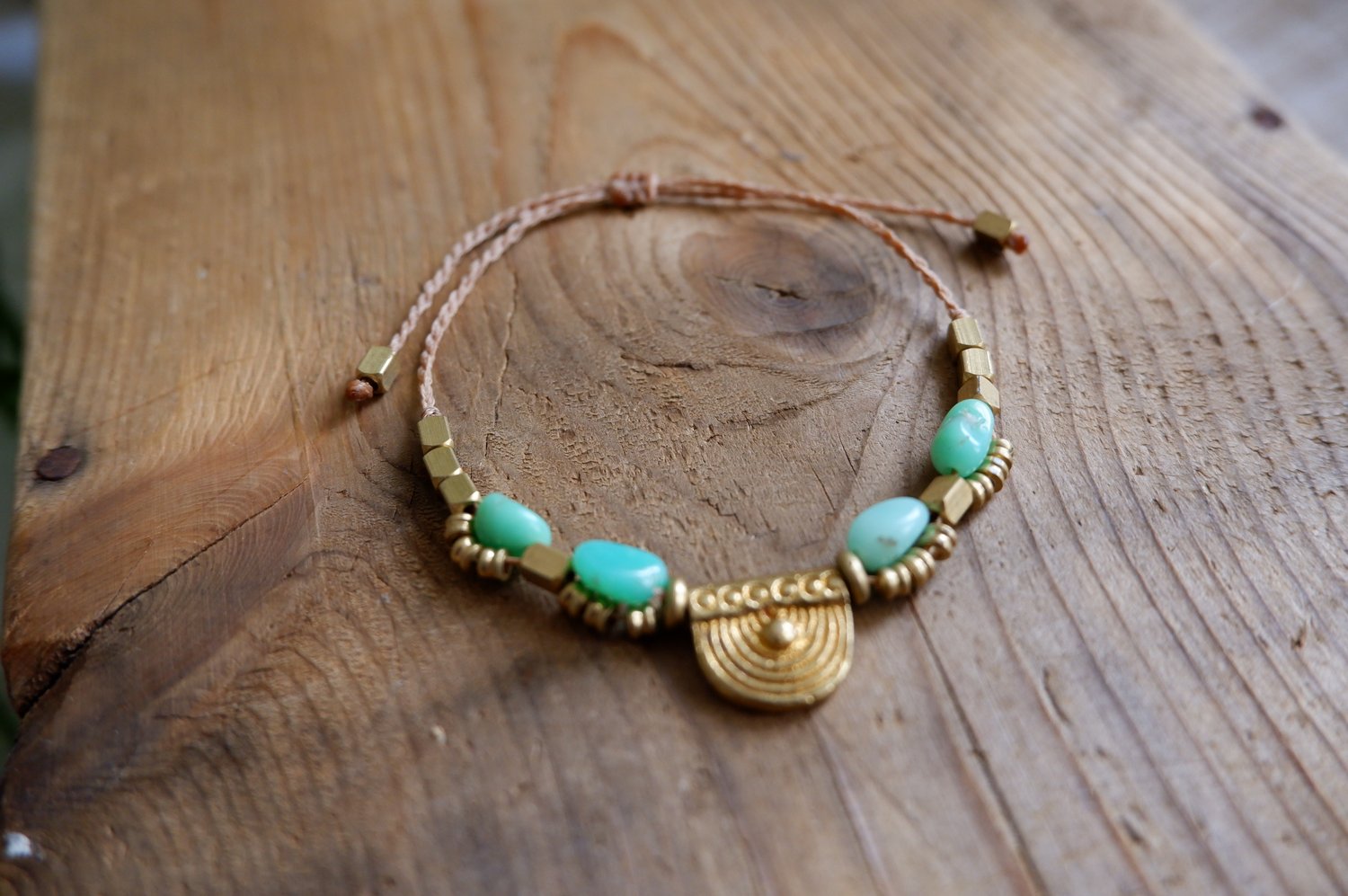 ATHENA bracelet
Chrysoprase bracelet with brass findings.
Chrysoprase is a heart-centred stone that has been used since ancient times. It is known as a stone connected with the heart and the solar plexus, so it not only helps in the expansive heart qualities but brings confidence in with its solar plexus vitality.
Adjustable size, Waxed nylon cord.
TRACKING NOT INCLUDED. CONTACT FOR TRACKING @ EXTRA COST